Everything is wrapping up now. I just had my last [for a while] Peoria breakfast and will head to the airport in a few hours.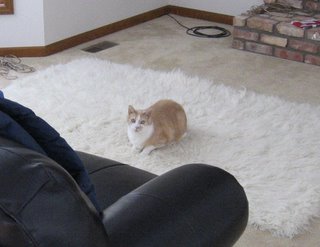 This weekend I gave the keys to the house to Paul and Loreen. I'm sure they're glad to be out of the apartment they've called home for the past month, because I'm completely sick of this hotel room I've been in for only the past week. I stopped by the house to finalize the lease documents and the cats looked completely grateful to have some humans in the house with them again. They have already learned to like the Lander's shaggy rug, though I heard there was a long period of inspection.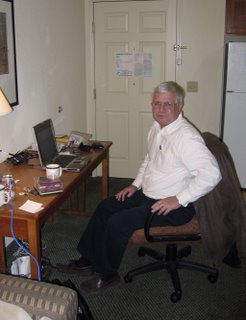 My dad flew in yesterday to pick up the Civic. He'll drive it back to AZ so Erin can replace her failing Cavalier with something a bit more reliable. He's seen here catching up on a day's worth of missed internet surfing.