by Angela
on Mar 11th, 2007
Day 1:
I arrived at Sydney about 8am and by the time I got my luggage and subway ticket to King Cross, it was almost 9am. The metro rail as they call it in Sydney is pretty nice, not as clean as Singapore's but still very comfortable and efficient. I popped out from the subway at KingCross station. King Cross has been known to be the more shady sort of town. True to its reputation, I appeared from the subway station standing right in front of a strip club "Striptease" (how original ;-)). There were more along the street, with names such as Ba-da-Bing, Porky's…(why?…). I stopped at the Formula 1 hotel to check in and off I go. I spent the whole day just walking around King Cross, Woolloomooloo, and Potts Point. Had the most delicious lunch ("Hot dog on de wheels" was the name). I'll post a picture of it later. There are only 3 mins left to the internet service (it's 2AUD for 20mins). I'll complete this blog later…. to be.. continued.
Continued….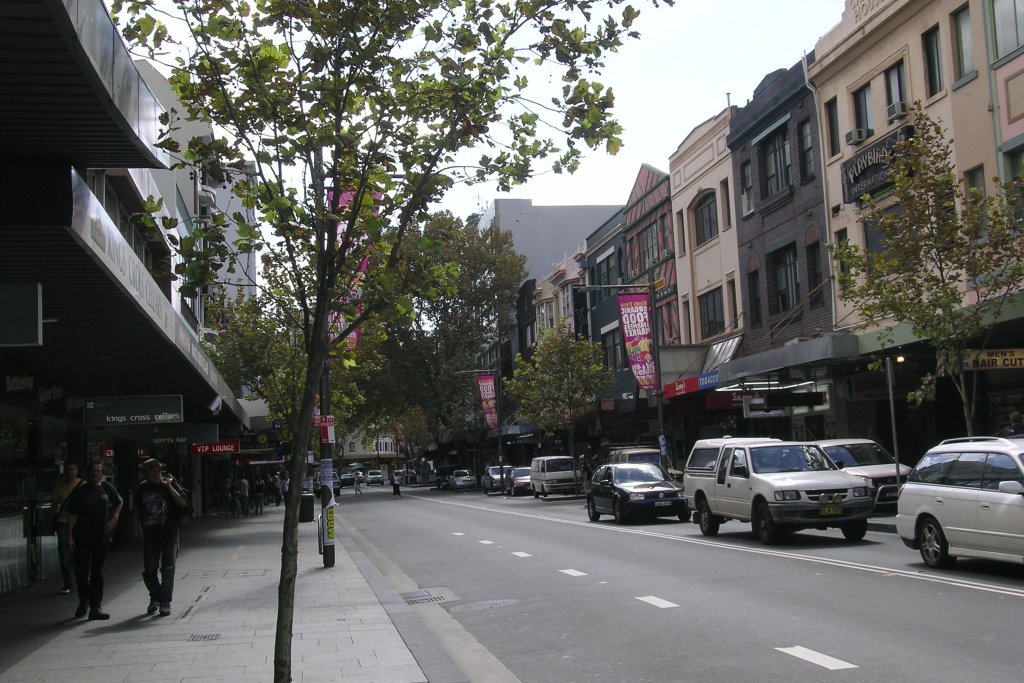 King Cross suburb.
Attractions visited: Botanical Garden, New South Wales Art Gallery, Hyde Park, Woolloomoolloo wharf.
Lunch: Hotdog $AUD4.95 from Harry's Cafe on De Wheels.
The hot dog had chilli, grilled onions, smash peas (i know .. must be an aussie thing), hot dog, bun and hot sauce. I only had 2 bites of the hot dog before the meat fell onto the ground!. Well, the rest that's left still tasted pretty good 😉
Day 2:
Visited: Paddington market, Chinatown Market, Sydney Aquarium, The Rocks.
Lunch: Dim Sum, Dinner: Fried Chicken and Chips.
3 Responses to "OExp: Sydney (1st Stop)"
#

Jim

on 11 Mar 2007 at 10:33 pm

Hot dogs, dim sum, fried chicken and chips… And you were worried about MY diet over the next month!

#

Annette

on 12 Mar 2007 at 11:37 am

Memo to self:-

Don't read blogs where they post pictures of food right before lunch!

Sounds like you're having a great time Angela. Friday morning teas aren't quite the same without you.

#

Anonymous

on 13 Mar 2007 at 10:41 pm

Annette,
I was told by the Aussies that Elton John always stops at Harry's Cafe on De Wheels for the hot dog too. Apparently there was a picture on the cafe walls but I was too busy eating the hot dog to notice! 🙂